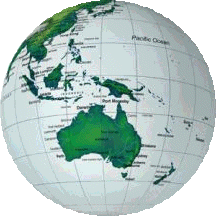 Current tours
The Wiggles recently toured the US and Canada. From what I have heard and seen, it looks like everyone had a great time at the concerts, many getting to meet the guys too :-D. For those who missed out this time, there are to be some more US concerts early next year.
They are now doing their annual pre-Christmas Australian concerts.
Past tours, etc.
The Wiggles toured New Zealand earlier this year. Anthony missed some of this tour due to illness, but returned later on in the tour. (Take care Anthony don't overdo it)
They also completed their latest tour in the UK in April this year.
The tour hit problems when first Anthony had to leave the tour (dental problems) and then, no sooner did he return, than Greg received the sad news that his grandmother had died, and so he had to leave the tour. However I saw the tour at 2 locations twice at each (both the days' performances) and I have to say the Wiggles did an excellent job without the others - though they were greatly missed. Morgan Crowley from Riverdance stood in for the missing members, though on the one I saw he wasn't replacing Anthony, so on that occasion there were just 3 Wiggles, however I saw him in the Yellow on the second occasion. He did a great job!

My personal highlight of the whole tour was that my best mate Lucy and I got to meet Anthony after the last performance we saw. See below for the photos!!! (Hover mouse over the photo to see which one is me!)

There are sadly no known plans for any UK tours for 2002.